SQUARE SOLID SHAFT HELICAL PILES
SQUARE SOLID SHAFT HELICAL PILES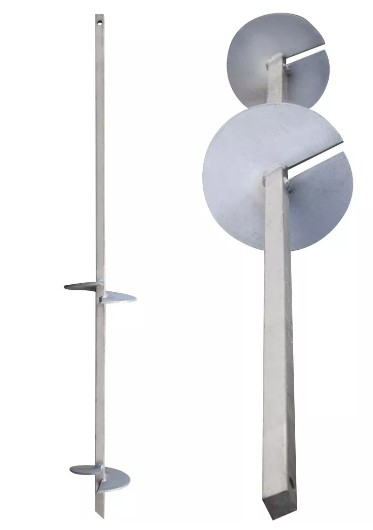 Square Shaft Helical Piles
In applications where tension is the primary consideration we recommend the Square Shaft Piers. They have several advantages over the typical square shaft anchors.
Square Shaft Advantages:
Greater Yield and Tensile Strength

Patented Cross- Bolt Connection

Increased Safety Factor

Higher Torque Capacity

Easy to Install

Installs in Any Season

Minimal Soil Disturbance

Not Effected by High Water Table
Composition:
A square solid shaft 1 ¼" thru 2" O.D typical.

Circular tapered plates (helices) are welded to the center of the shaft.

Helix diameters can range between 6" – 48" with a thickness of 3/8" – 1".

Helix pitch will range from 3" – 6"

Galvanized or bare steel options available
If you have any questions, feedback or comments, please fill out the form below and we will reply you back as soon as possible.